2022 Halloween 10k Walk/Run For Home
October 16, 2022
Our annual Halloween walk/run is fast approaching.  This years event will again take place at the Boyscout Eykamp Center in Evansville, IN.  More info coming soon.  Check back often for updates and earlybird registration!  We can't wait to see you all again for this years event.
2022 Facebook Live Auction
November 13-19
Our highly-anticipated Facebook Live Auction returns for its 3rd year in November.  This years event will focus on solving one of this communities most pressing issues, homelessness.  Check back often for updates, as you won't want to miss this years challenge!
2022 Hope For The Holidays Toy & Food Giveaway
Yep, it's already beginning to look a lot like Christmas.  We're hard at work securing donors and sponsors for our 2nd annual Hope For The Holidays Giveaway in Henderson, KY.  Last years event brought people from as far away as Lexington, KY.  We're hoping to serve some 1,000+ families through this years event.  Check back here for dates, times and sign-up information.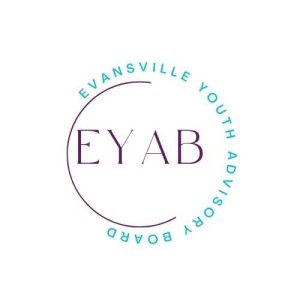 The next EYAB (Evansville Youth Advisory Board) meeting is scheduled for July 23, 2022 at 10:00 a.m. at the EVPL in downtown Evansville.  Please RSVP so that we know how much food to order.  Email yabevansville@gmail.com and let us know if you will be attending.
EVERYONE is welcome to attend, but food is for youth board members only.
2022 Home & Program Training
Foster Care In The U.S. will be holding a training session on its programs and the Permanent Supportive Housing Home in September.  This training is a two day training session specifically for Social Workers, Law Enforcement, Youth Program Directors and those interested in becoming an FS2 or volunteer for the program. There will be a registration cost of $25.00 per attendee.  Link to register will be posted here by the thrid week of July.  Please ensure that your register for this event, as space will be limited.